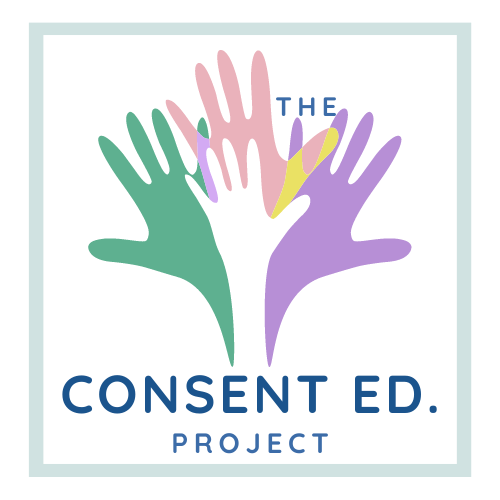 About Us: The Consent Ed Project is a sexual violence prevention programme housed in the Galway Rape Crisis Centre, funded by Tusla, the European Union, and the Department of Justice. The programme has been designed to empower young people through education about consent and healthy relationships. Its primary objective is to diminish the prevalence of sexual violence and online sexual harm in our communities by enhancing knowledge and fostering healthy conversations between young people and adults. Using a holistic approach, Consent Ed caters to both junior and senior cycle courses while aligning with the SPHE and RSE outcomes. Designed as a toolkit for teachers to use in response to new learning outcomes, this initiative offers a comprehensive range of teaching materials and capacity building training for educators. 
What the Project Entails: 
Topics covered include: boundaries, distinguishing healthy versus unhealthy relationships, the essence of consent, fostering healthy sexual behaviours, addressing online sexual harm, and recognising the signs of sexual violence and exploitation.
Teacher Training: Educators play a pivotal role in shaping students' understanding of consent and preventing sexual violence. Through comprehensive training, we equip educators and youth workers with the necessary tools, knowledge, and resources to create a safe learning environment in which to meaningfully engage young people and facilitate sensitive discussions.
Junior Cycle
Intro & Sexual Harassment
Online Sexual Harm
Sexting & Intimate Image Sharing
Grooming & Sexual Exploitation
Senior Cycle
Healthy Relationships
Consent & The Law
Sexual Violence
Online Sexual Harm
For teachers not yet trained: The Consent Ed Handbook is currently only available for educators trained through the Consent Ed Project Teacher Training. Not yet trained? Register here!
Contact us:
The Lodge,
Forster Court
Galway City.
Email: [email protected]
Consent-ed-programme greatefully acknowledges the support of the following funders;