Fun Filled Easter Quiz
Sunday 4th April '21 at 7pm
Galway Rape Crisis Centre have organised a 'virtual' quiz to help us celebrate Easter. For just €10 per family/team you can have a fun evening with some great prizes to be won.
All those who enter will be sent a link when they enter the quiz. The quiz will be conducted by means of an app – there are 8 rounds of 10 questions. Each question will be accompanied by 4 possible answers.
Each player/family has 30 seconds to answer each question. The quiz rounds are Science, Geography, Sport, Movies, Famous Quotes, Music, General Knowledge and a Children's round. There may be some Easter related questions throughout so know your chickens from your eggs!!!!
We spot prizes including an amazing prize of a €200 voucher from Smyths Toys and lots more!!
Thanks to all that took part in our Quiz these are our Fabulous Winners!!!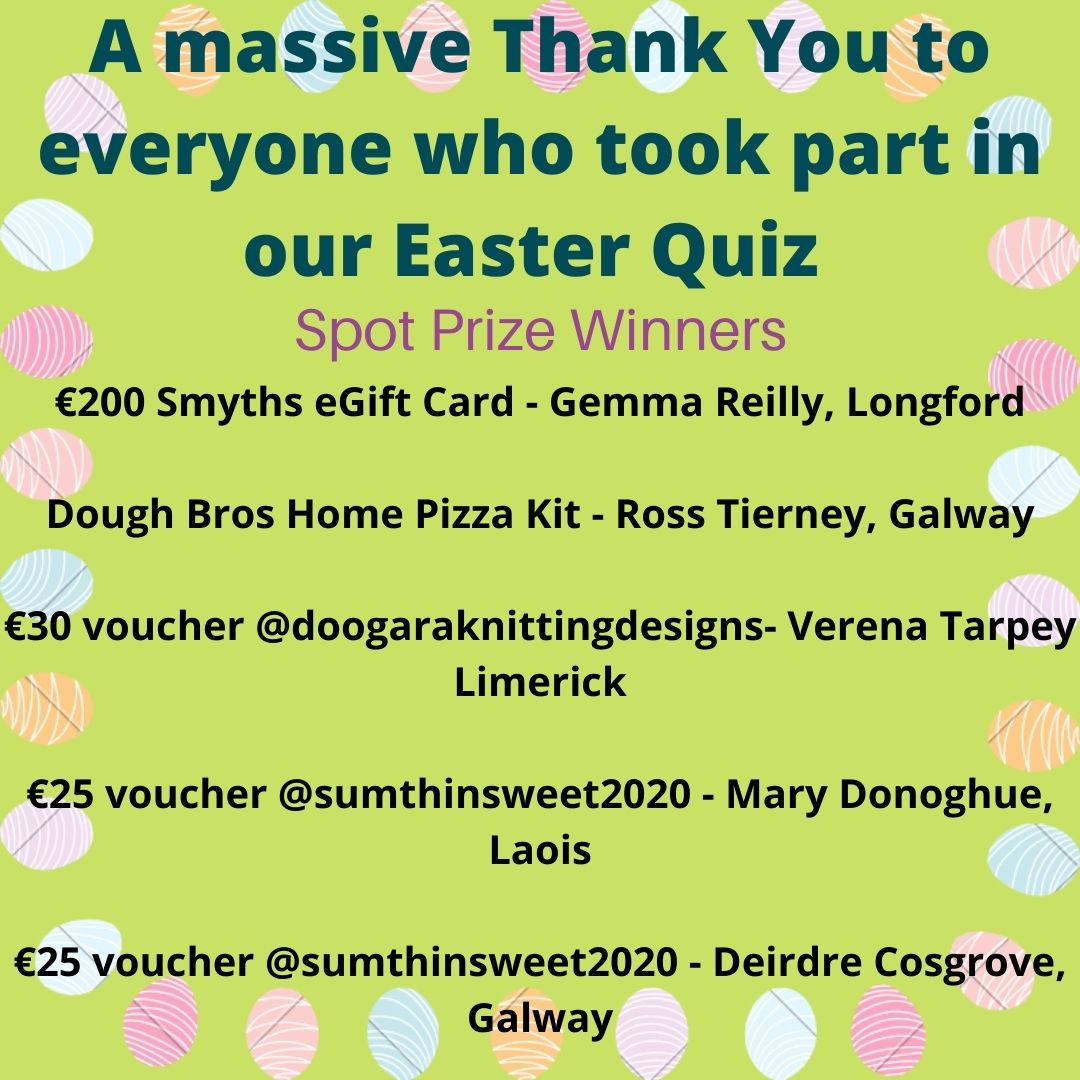 Keep an eye open here for some more great Quiz's coming Your way